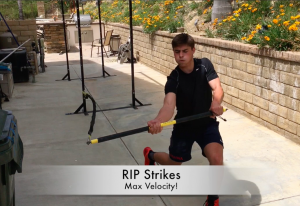 I believe the future of strength, work capacity, and functional fitness lies in circuits like this – 15:45 High Intensity Interval Resistance Training – styled timed circuits where we push intensity and LOAD. We try to set it up so that it essentially becomes a 'more disciplined density circuit'. We want to keep loaded exercises in the 5-8 rep range to assure that we are working STRENGTH. On unloaded (or lightly loaded) exercises we want MAX velocity, speed, power, pace (think double unders, TRX rip, Plyo pushups etc.).
The key here is to dial in the effort so that 15 seconds doesn't feel 'short' and that 45 second rest periods start to feel inadequate.
Have fun with this – there's a lot more of this coming!
Post Comments
comments