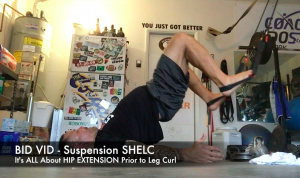 The SHELC (Supine Hip Extension Leg Curl) is such a great exercise to address the hamstring from its 2 joint function of both hip extension AND knee flexion.
*Excuse my breathing as I JUST finished a brutal 15:45 circuit hahah!
Today I address some nuances and mistakes I often see.

Post Comments
comments