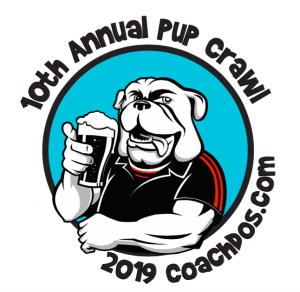 Mark those calendars! Our 10th Annual Animal Shelter Pup Crawl is coming VERY SOON!
This year's event will take place Thursday July 18, 2019 in our usual Location in Long Beach, CA! This year all proceeds are going to the Castaic Animal Shelter – they have an amazing facility and work so hard for the animals….we hope we can send them a VERY LARGE DONATION!$!
As always we kickoff the Perform Better Long Beach Summit weekend with our Pup Crawl so if you're in town for this event PLEASE make a donation and join us (even if you can't make the whole event).
Want to be a Sponsor? Sign-up HERE! (July 5 Deadine!)
Here are some highlights from a few of our crawls – I hope YOU will be in next year's promo video;o)
Post Comments
comments