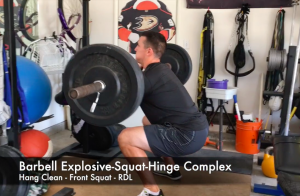 **I Have decided to release some of my Premium Content during these trying COVID-19 'Stay in Place' times – I know you may not have all these tools at your disposal but hopefully you get some ideas and can sub exercises. I will be posting LOTS of different protocols and exercises using TONS of different tools so keep tuning in!**
One of the best Complexes to not only rev up the metabolism and build great strength and power…..this will really allow you to practice these critical movement patterns under load and duress!
WOW BB Complex from Robert dos Remedios on Vimeo.
Post Comments
comments